in 1999 the
SWATCH Group
bought the small Parisian jewelry label
Leon Hatot
, but it was about the same time they bought
Breguet
so nobody really cared. It was founded in the first decade of the 20th century, and became popular enough between the wars that the eponymous jeweler was awarded the Legion d'Honnour in his native France. Post WWII fashions changed and the brand dwindled until Leon's death in 1953.
Swatch acquired not only the rights to the brand in 1999, but also a bank vault of sketches, which they claim underlay all their current designs. The following are a sampling from the windows of their boutique in Paris, in the Place Vendôme.
Starting with some rather plain, but nicely done articulated diamond earrings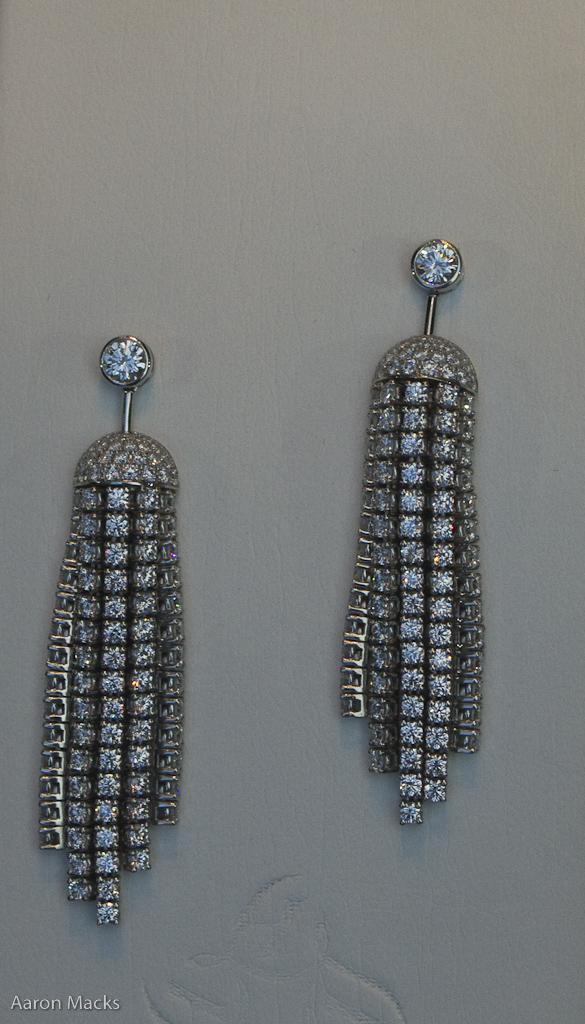 The next two pieces are from the Vertige collection, first a pendent in diamonds set in white gold on a satin cord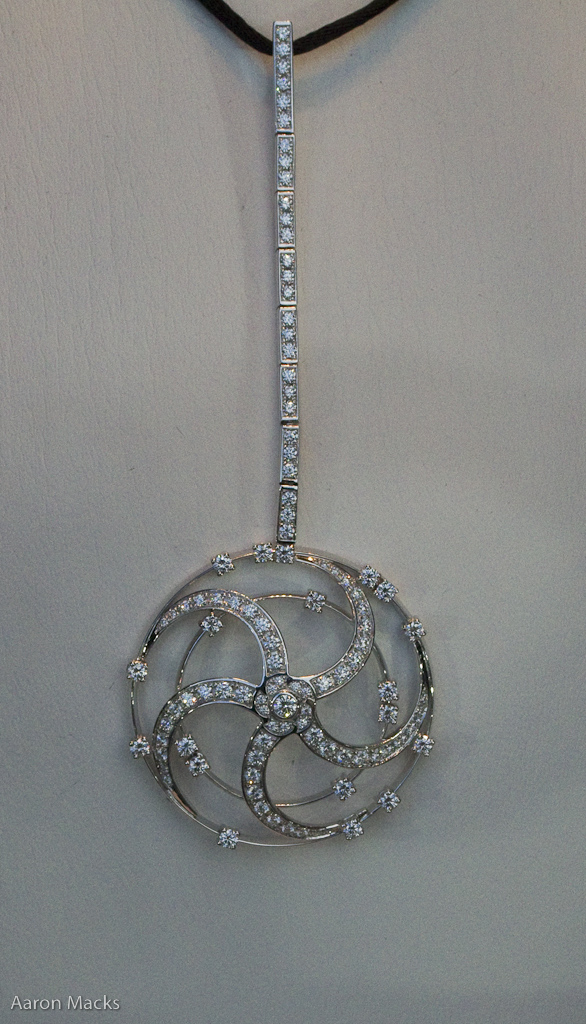 Next an interesting, if entirely overdone, watch. The spiral to the 11 o'clock position is a cover that can pivot to cover the dial entirely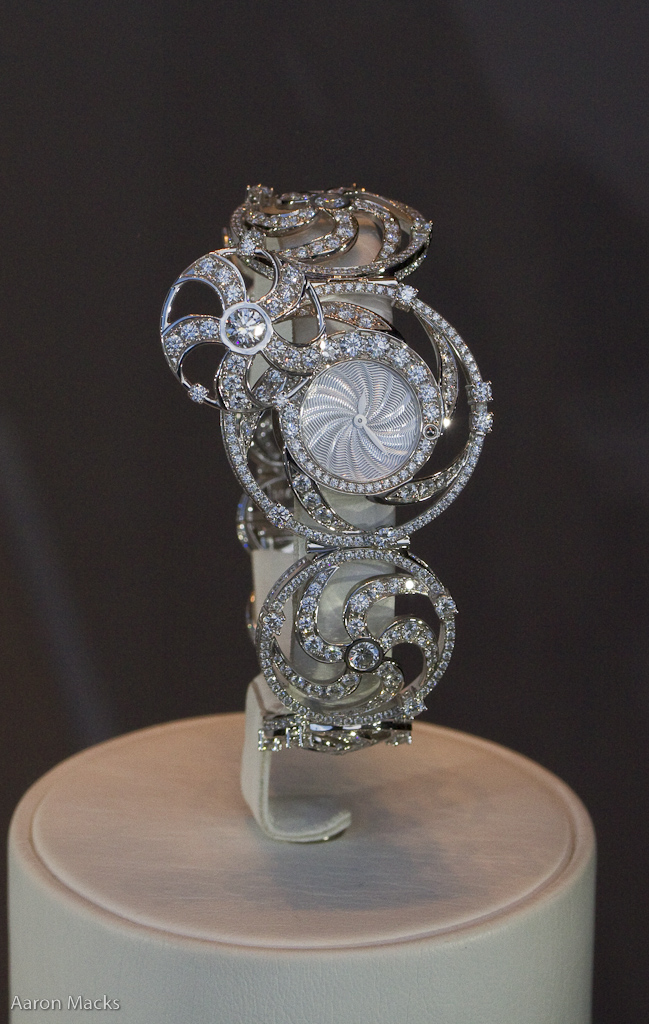 Like all of their watches this is powered by a quartz movement and set via a recessed push-button in the caseback, apparently function takes a back-seat to form
In the same family of hidden watches is this piece from the Trapeze collection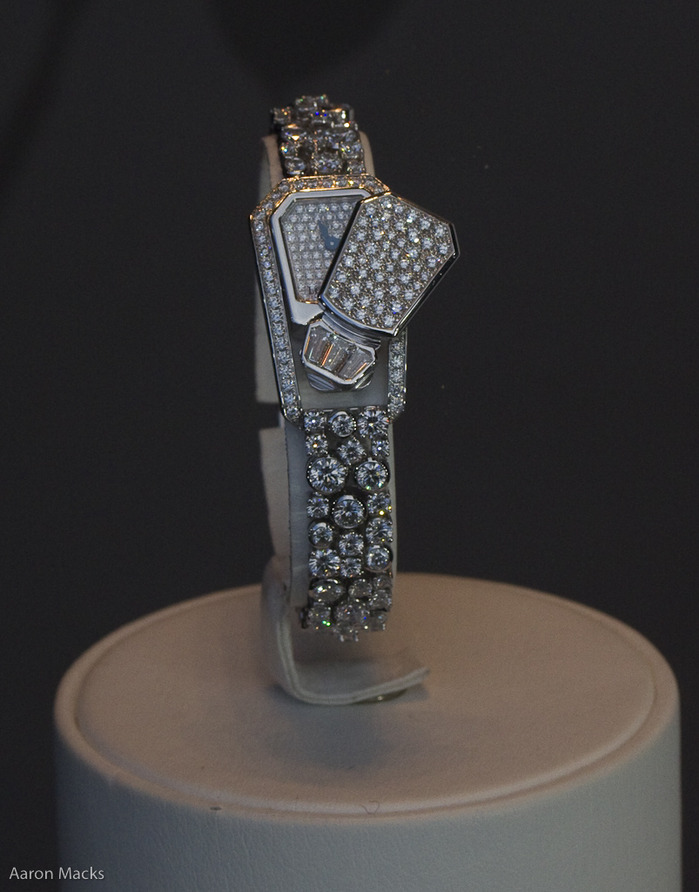 Finally a multi-level collar with what I'd call a shooting star motif. There was no reference to the design on their website that I could find, so the official name is unknown.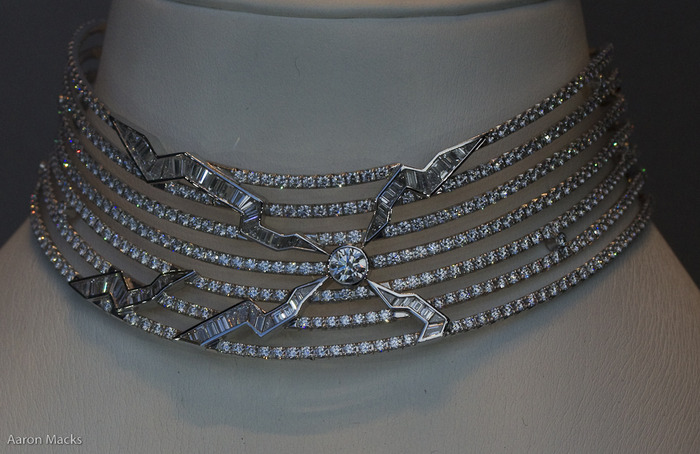 On the one hand I quite like the elements and especially the use of unusually-shaped diamonds in the radiating zig-zags, but on the other hand I can see it looking somewhat trashy without careful attire.
All pictures are
mine
.
A