For the second-half of the 19th century, the Swiss watch industry had no middle. There were the top tiers, Patek Philippe and Vacheron & Constantin (they dropped the '&' about 30 years ago), making super complex watches and automota, and there were the bottom-dwellers: watches so crummy that they invented fake "American" brands to use for marketing. (Yes in the late 19th century there were many Swiss watches in the same market as today's Chinatown Rolex).
One odd offshoot of this was the International Watch Company which was founded in 1868 by a Bostonian veteran of the watch industry, Florentine Ariosto Jones. To cash in on celebrate this heritage, IWC introduced an F. A. Jones line of watches starting back in 2005.
Recently they released a Platinum-cased skeletonized version in a limited edition of 50 pieces, here are some pictures, click any for a larger version.
Overview of the dial side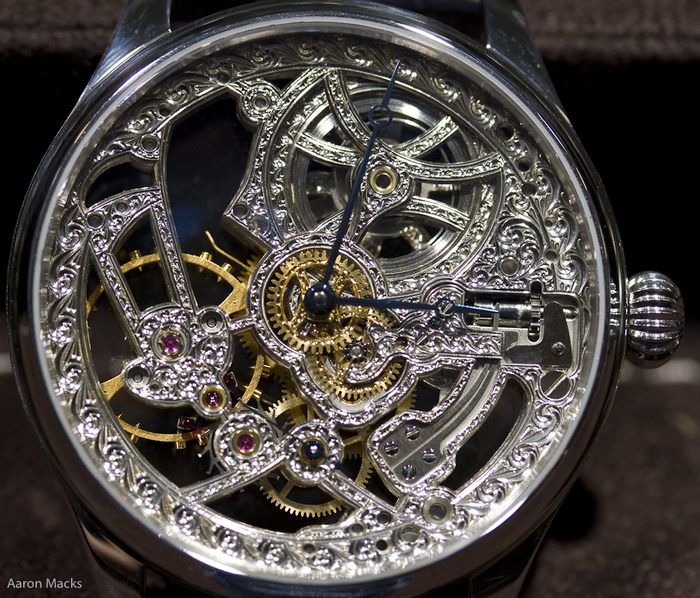 Closeup of the dial, showing the balace wheel and escapement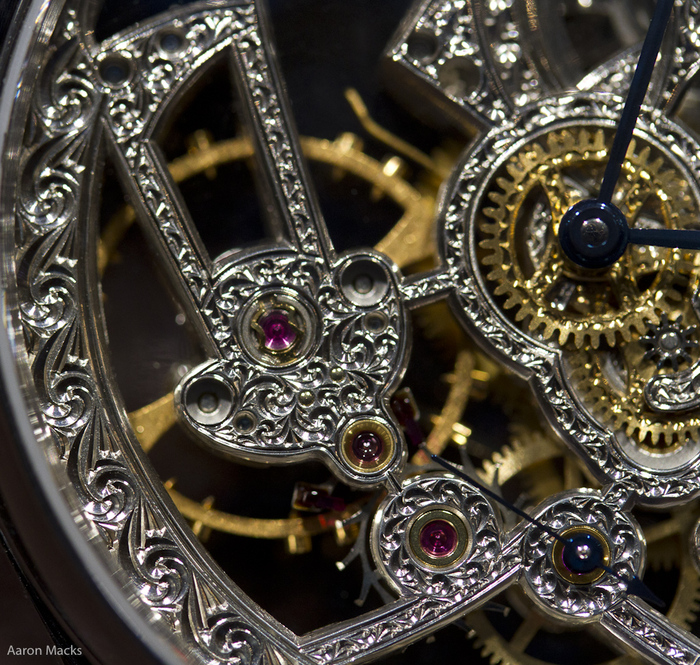 Closeup of the reverse, showing the distinctive long regulator arm, echoing the original F.A. Jones calibers of the 1870s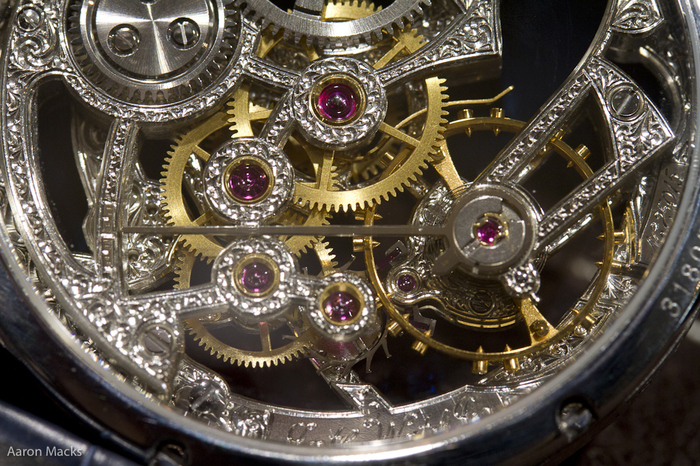 Movement of an original F.A. Jones Pocketwatch with the same long regulator arm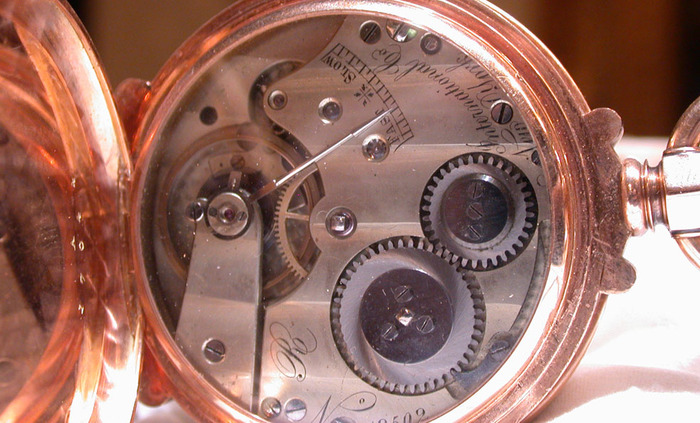 (All photos are mine, watches from the collection of EWC)
A